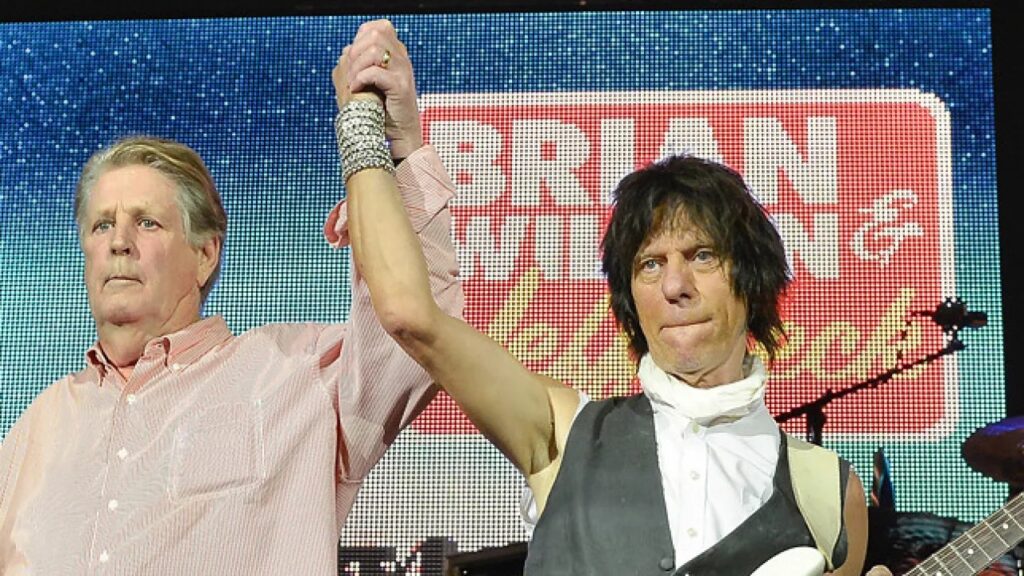 I saw guitar hero Jeff Beck, who died today, play live in 2013 here in LA. He opened for Brian Wilson — and, um… I thought he was kinda dull. I didn't wish him dead, though!
He might have wished some harm to Brian Wilson & Co., though, given what he later said about that tour, in an interview that may provide a clue about Mr. Beck's underwhelming performance.
Brian Wilson, by the way, sang off-key. I am second to none in my love and admiration for Brian Wilson and his music, but when Mr. Brian Wilson (!) sings flat, that's the night I call it quits in seeing him "perform." And that's exactly what I did: told my friend who'd accompanied me that I loved Brian Wilson so much that, no, I could never again go see him perform because I'd never forget the sound of Brian Wilson ruining his catalog for me.
On a happier note, Roger Daltrey of the Who remains in fine fettle, and is somehow still a dynamic singer at age 78. You may feel reassured and ready to enjoy his live shows with abandon. Ditto Micky Dolenz, a mere 77, who still has the pipes, and is on a never-ending tour where he now sings "Hey, hey I'm the Monkee…"
If there's a rock n' roller you want to see play live, especially an elderly one, I wouldn't wait. And given the rock n' roll lifestyle, it's amazing that some of them are still around.