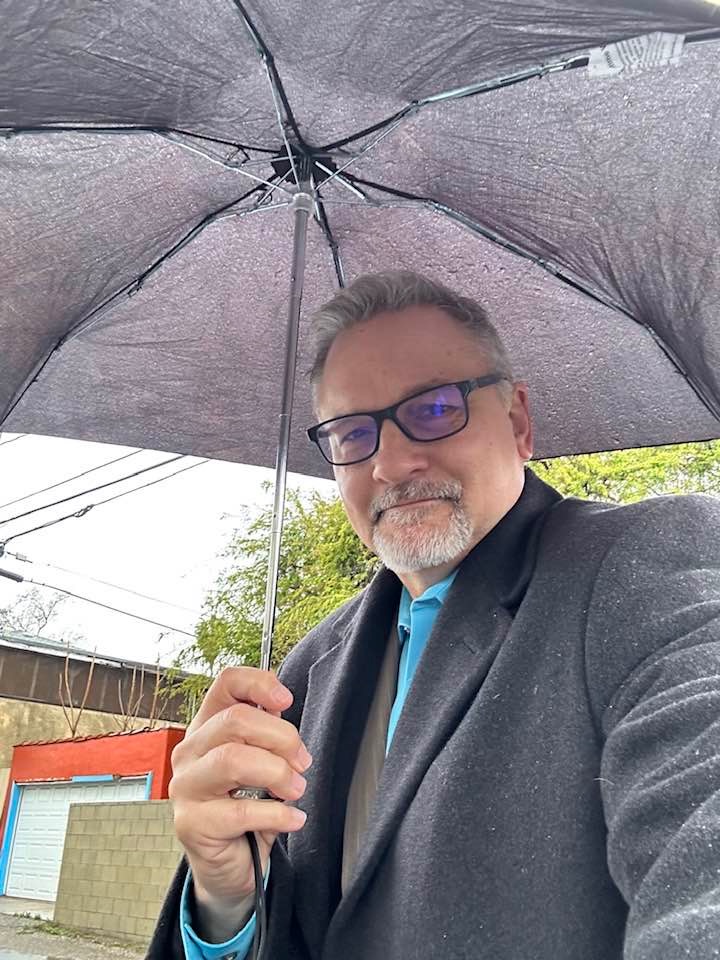 Not only does it rain in California (no matter what the girls will warn ya), it also drops to 39 degrees, which no one warned us about. At least, not since I arrived here in 1988.
My English friends would feel right at home.
In fact, one of them wonders if somehow I've entered a topsy-turvy universe and am actually IN the UK right now.
While I'm here, a quick note that I've had the same roofers out eight times to fix my roof. I finally charged the $4200 they cost back off my credit card — because the roof still leaks.
So perhaps the best song for today is this one.