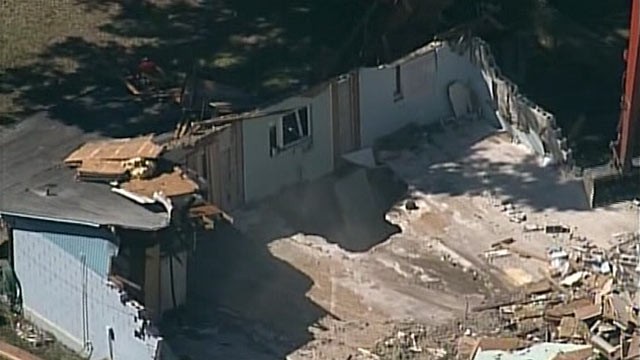 Thought I'd share this. The shot above is of the sinkhole in Florida that consumed a man five days ago.
Sinkholes are evidently more common than I thought — as you can can see in this slideshow of the most alarming examples in recent years.
I remember the one that opened about 20 years ago here in Los Angeles on Vermont Avenue. The cause? Construction of the Red Line subway system. And I remember a narrow but deep chasm that opened in my back yard following the 1994; it was eerie looking into the inner workings of the earth. My then 3-year-old son was pretty shaken by that. He wasn't alone.